List of products by brand HOM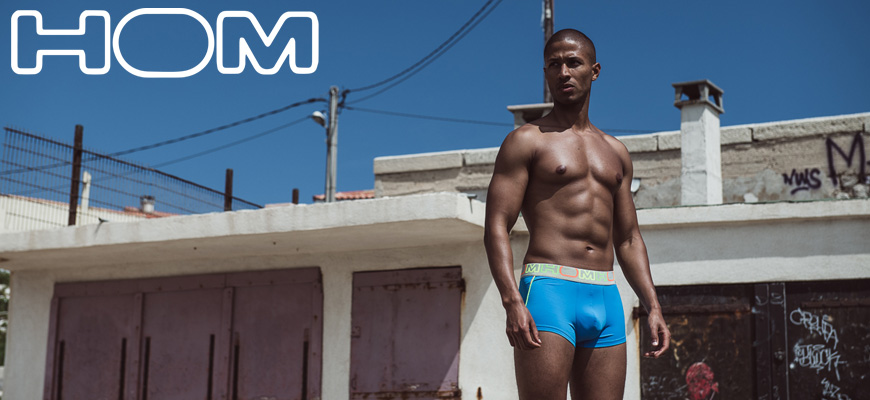 A true French way of life
independent, offbeat but masculine above all, such can be defined today the style of HOM, a fashion brand created primarily for men, which has earned it the right to be considered the specialist brand in the world of men's underwear and to establish itself as a true reference.
The aesthetics, the cutting, the shape, quality, product comfort are widely recognised and acclaimed today in underwear collections men's, briefs, underpants, boxers... But also pajamas, jerseys bath and socks for men.
To appreciate the HOM brand, it above all, you have to take the time to dive into your world and discover a wide variety of lifestyles that meet the expectations of today's man :
The HOM Business
style
The discreet marriage of sobriety and high-end elegance. It shows a subtle luxury.
HOM Temptation
Revisits treasures of the past to better combine them with the present. Timeless the outfits display a chic eroticism never before equaled.
HOM Black Addict
style
Resolutely connected and in phase advances its time: it is totally in the and in the service of a masculinity that cultivates its appearance and concerned with every detail.
Hom Sport
The most transgenerational and energy-provider style. It is at the service of the cult of the body and the search for performance.
HOM e.go
Style materialization of nonconformism, the marking of its difference by the choice of unusual clothes. To do this e.Go mixes with intelligence a past/present universe that marks its originality.
Dare perfection in terms of underwear!