List of products by brand Burlington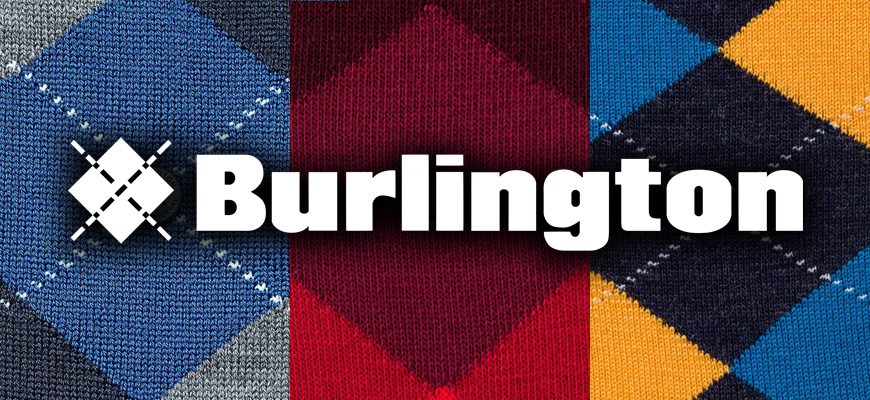 Dare to be different - Dare to Burlington!
The traditional diamond pattern, depicting diamonds and overlapping tiles, is deeply rooted in British history. Already known in the 18th century as a symbol of belonging among Scottish clans, this design was made popular even on socks by the Cambells of Argyle, the most powerful clan of all.
The Burlington style is marked by the Scottish diamond motif, Argyle, which has always accompanied the brand.
The first sock with the typical diamond appeared in 1975 in Germany and was an instant hit.
Today, the Burlington Argyle is both tradition and modernity.

Thanks to its originality and its strong character, this style embodies modernity in the four corners of the world. Expression of an individual way of life, reinterpreting the British style in an international spirit with a playful nod to traditions, this style is unclassifiable, because it is yours.

A good appearance strikes the eye, the character leaves a lasting impression. No doubt it is the inner values ​​that count, but should we forgo the appearance? Socks with character have these two qualities: a strong personality and an incomparable look. Discover your favorite socks and elevate your look from head to socks.

Since 2008, under the traditional FALKE brand, Burlington has optimized its quality and has therefore brought its own signature to the world of socks. In Europe and in the brand's home town of Schmallenberg, the original Burlington socks are made from premium materials. Whether you are looking for a traditional diamond pattern or a trendy one, seasonal items or socks for the festive days, we have the perfect socks for every mood, for every style and, quite simply, for every occasion.